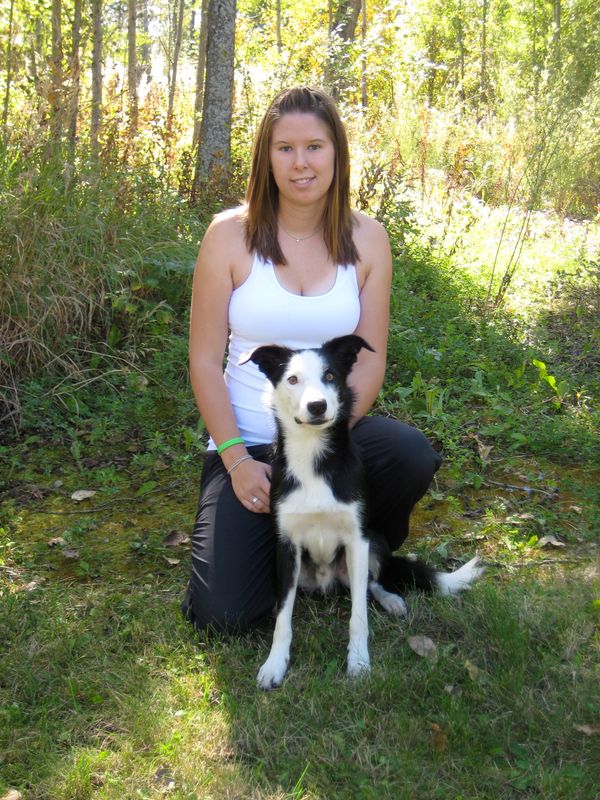 Justine is one of the most talented agility competitors in Canada today and a strong contender on the world agility stage. Justine's commitment to consistency in training, handling, and competition has been instrumental in her success. Justine has trained and competed with her Shelties - Bounder, Chase, Riot, Preston & Viva and now border collies Summit, Never & Match. 
Justine, who lives in Edmonton, has been on Canada's World Team for the past 14 years representing Canada at the FCI World Championships with all five of her shelties. She has placed 6th in the world in small dog team with sheltie Bounder. 4th in medium team with sheltie Chase and came 7th in medium individual with sheltie Preston. Her newest venture was coaching the AWC  team to the World Championships in Finland. 
Justine has worked with some of the worlds best dog trainers and agility competitors and lately takes most of her inspiration from international competitor Silvia Trkman. Competing at international level gives Justine a eye for training and handling far beyond the average seminar presenter.

justine@shapeupagility.com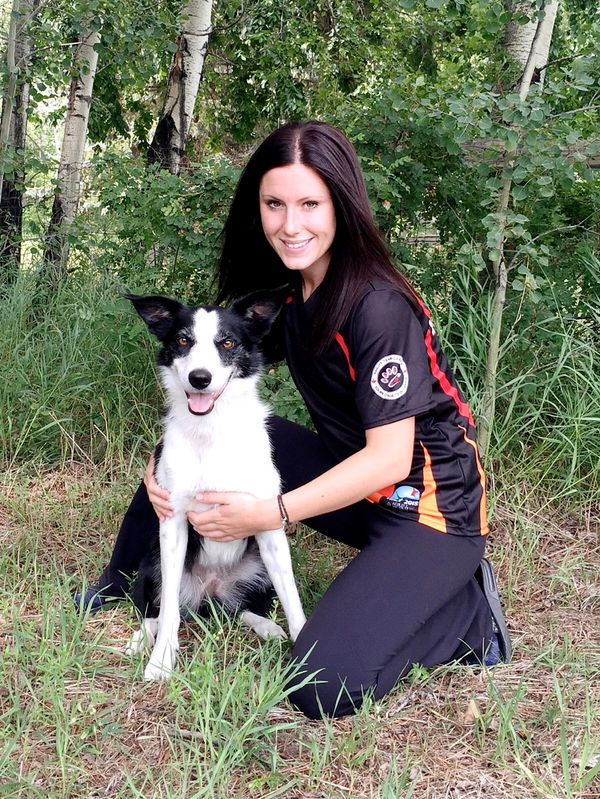 Jessica Patterson is an accomplished competitor and dog trainer, who quickly made a name for herself in the world of agility. Jessica's competitive background in the sports world began at an early age. In 1999, she was ranked 2nd in Canada in Figure Skating, and became a valued member of the National Junior Team. Over the last 15 years, Jessica has turned her attention to the sport of Agility, making her mark in the competitive agility ring.
Jessica has been named as someone to watch on the World level in agility. She is a highly skilled competitor and has several impressive accomplishments under her belt. Jessica and Trix placed 5th overall at the 2014 FCI World Championships in Luxembourg, won both the Pentathlon and Biathlon at the 2015 World Agility Open Championships in the Netherlands, won the 2015 European Open in Germany, was 2nd with Lux in individual jumping at the 2018 AWC in Sweden and was 2nd again with Lux in jumping at the 2019 AWC in Finland. Jessica has represented Canada at 18 world events. 
Jessica Patterson is well-versed in the same handling style and dog training techniques used by Justine Davenport.

jessica@shapeupagility.com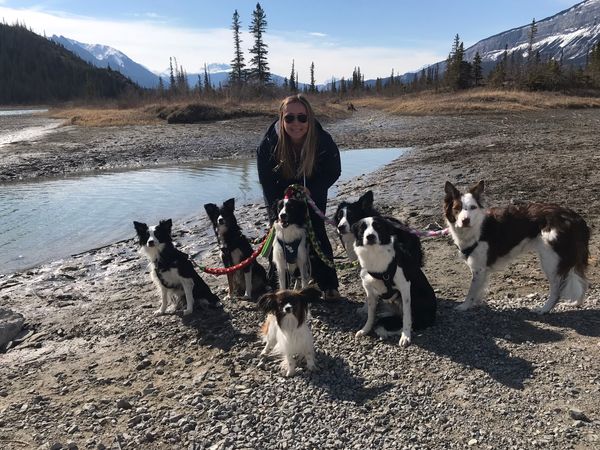 Karen Childs was born and raised on a sheep farm in rural Ontario. Since a young age she has been passionate about animals, working with many different creatures over her years but has found the world of dog agility to be where her heart lies. 

Recently relocated to the Edmonton area with her husband she is very excited to be so close to her Shape Up Family. Competing internationally for Agility Team Canada in 2015, 2016, and 2017 with now retired border collie Cash, and more recently with Keys at EO and WAO (as a wildcard) in 2019 has allowed her to develop a strong understanding of the importance of excellent foundation training, attention to detail and focusing on finding the joy in training in order to achieve success.

Karen owned and operated her own dog training business in Ontario from 2015-2019, working with a variety of different dogs and handlers - always concentrating on bringing out the best in each team she works with and ensuring everyone enjoys the journey. Dog & human alike!

Karen has been working with Justine & Jessica since 2015 and is knowledgeable in their training methods and handling style.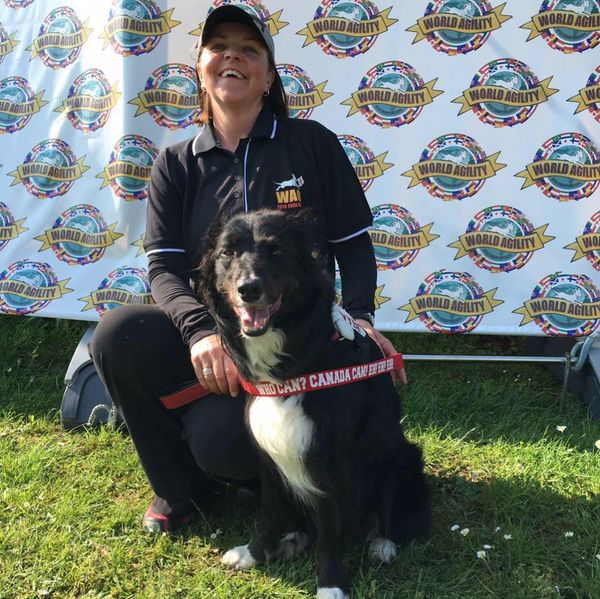 Ainsley Sykes has been training and competing in agility since 2004 and coached by Justine Davenport since 2012. Ainsley has represented Canada at 3 world events, and is a previous AAC Regional and National winner.  
Ainsley has worked with local rescue groups (home and dog assessments), fostered over 20 dogs, and volunteered as the tester for an Edmonton pet therapy group.
Ainsley has been expanding her knowledge to be a Canine Bodyworker and Certified Professional Canine Fitness Trainer (CPCFT).Outside of dog sports, Ainsley loves spending time with her family and is the Director of Operations for the Canadian Mountain Network (University of Alberta).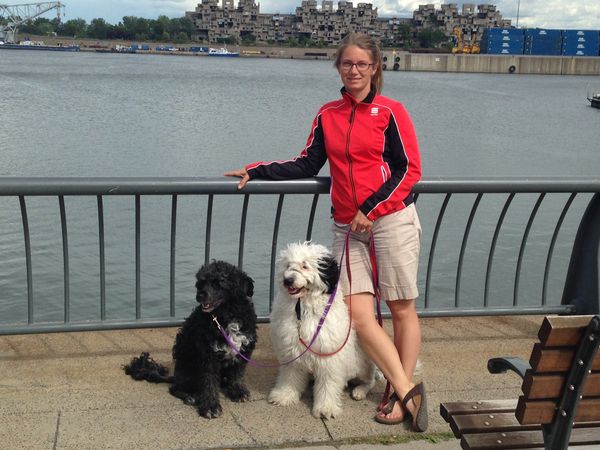 Kate Polkovsky relocated to Edmonton in 2000 to continue to train and compete in competitive sports. She transitioned to training and competing with dogs in 2011, when she first started training with Justine Davenport and Jessica Patterson. Kate has had the opportunity to compete, successfully at a number of US and Canadian events with her Portuguese Water Dogs. She is known for her connection with her dogs and her positive outlook towards handling and working through each training opportunity.
Kate's teaching style focuses on bringing out the successes in each unique team, through an enthusiastic and energic style that makes the journey fun and positive. She believes that each team is unique and brings something special to the table. Kate is excited to join the ShapeUp team, where she can share her love of training, team work and her passion for dogs with the community.